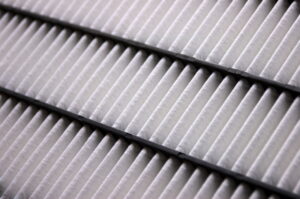 If you're concerned about the air quality in your home, you may be considering what type of air filter will work best for your needs. There are benefits to each, and if you have questions about an air filtration system in West Monroe, LA, we can help you determine the best choice for your home.
How an Air Filter Improves Air Quality
The air inside your home can be contaminated by many things, including bacteria, dust mites, bacteria, mold, cleaning chemicals, pet dander, and so much more. These particles, when breathed in, can cause discomfort, allergic reactions, and illness. They may also make your home smell unpleasant, leaving lingering aromas that are hard to eliminate, and leading you to use more cleaning chemicals trying to cover them up..
An air filter draws the air from your home and pulls it through filtration layers, usually made of paper or cloth. The particles that have contaminated the air are trapped in those layers, and the air flows out into your home, much cleaner (and fresher-smelling) than it was before. An air purifier takes things a step further, often using electricity or UV light to destroy particles that might cause illness.
Benefits of Portable Air Filters
A portable unit performs the basic job of an air filter. A single portable air filter is less expensive than a whole-house system. It can be the most efficient choice in a space with very low square footage. A portable air filter works best in a small, enclosed space such as a dorm room. It can also be moved from one space to another, filtering air where it is most needed.
While not as comprehensive or efficient as a whole-house system, it's a good place to start.
Benefits of Whole-House Air Filters
A whole-house air filter covers a much larger area of square footage than a portable unit. Unless you truly only have one room, a whole-house air filter will provide a much more satisfactory result. You will not need to drag it from place to place, hoping to improve the air quality a bit at a time here and there, or purchase multiple units in order to cover your whole home.
When compared to using multiple portable units, it is much more cost-effective to use a single whole-home system to filter the same amount of air. Typically, the filters in a whole-house system can be cleaned, so they can continue to be used over time. Filters in portable units are usually disposable, and the cost of replacing them adds up, especially if you need multiple units to filter the air in your home.
Not only that, but your HVAC system will benefit from comprehensive filtration. With particles being thoroughly and efficiently removed from your air, the HVAC system will experience less wear and degradation over time, and will ultimately last longer. The investment in a whole-house air filter can help you postpone the much-greater cost of replacing the entire HVAC system.

Contact Mike Smith Heating & Air Conditioning, LLC. We provide "Professional grade service."