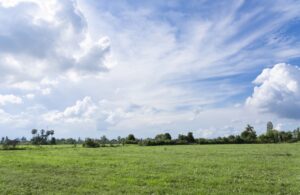 You may have heard that indoor air quality is generally worse than the quality of outdoor air. And if you know that the average American spends over 90% of their time indoors, you're probably motivated to make sure that the air you're breathing in there doesn't have too many contaminants. Did you know that the things that impact indoor air quality change throughout the seasons? Here are some of the biggest concerns with summer air.
Seasonal changes are affected by a variety of things. For example, pollen levels are very high in the spring, but they drop during the summer, so that's not going to be your biggest indoor air quality concern during the hottest months. But the weather does pose some new air quality hazards in the summer.
1: Humidity
In Louisiana, we're all too familiar with humidity. It can make you feel hotter than you would at the same temperature if there was less moisture in the air. But it can also make the air harder to breathe. Ideal humidity for comfort—both regarding how your body perceives heat and how easily you are breathing—is between 30 and 50 percent. As the second most humid state (after Mississippi) the average humidity in Louisiana is 88.25%. That will definitely have an impact on your breathing! A dehumidifier can cut that down dramatically, and it will also help you use your air conditioner less, as well as keeping your home in better shape, as high humidity can have very negative effects on wood, paint, and wallpaper.
2: Mold
That humidity also makes an ideal environment for mold to grow. But even if you control the humidity with a dehumidifier, summer is still the best time for mold spores to develop into large colonies, just as it is the best growing season for plants. There are many types of mold, and some can pose huge hazards to your health. Any type of mold can cause allergy symptoms, skin irritation, respiratory distress, and of course ugly messes that require expensive remediation. Air purifiers take in air and trap or kill mold spores, preventing them from reproducing and spreading.
3: Smoke
Whether it's blown from distant wildfires or created by grilling, bonfire-burning, or cigarette-smoking neighbors, there is more smoke in the air during the summer. And when you can smell it, that's because you're breathing in actual particles of it. This is particularly bad for people with existing respiratory illnesses, COPD, heart disease, or immune complications, as well as children and those who are pregnant. But the effects of breathing in smoky air are bad for everyone. According to the EPA, air purifiers with HEPA filters can remove up to 85% of the particles in the air caused by smoke.
If you're concerned about your indoor air quality in West Monroe, LA, our team of experts would love to discuss your particular concerns and help you find a solution that will keep you and your family breathing easy all summer—and all year long.

Contact Mike Smith Heating & Air Conditioning, LLC. We provide "Professional grade service."