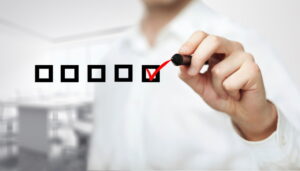 The temperatures outside are finally starting to get warmer. Although it's still brisk when you step outside, you should be thinking about preparing your home for this transitional period. Remaining comfortable in your home is all about preparation, no matter the season. This is why we underscore the importance of education on our team. We're always going to get you the right information to empower you. 
We're a family-owned team that's worked in the area dating back to 1987. If you want to improve the quality of your home, you can trust one of our professionals to do it. We know our stuff because we're experienced. We're more than prepared to help you with your air conditioning and heating in West Monroe, LA as we transition through seasons this spring. 
Tips You Should Know
Here are a few tips you should know about to stay comfortable through the next three months.
Invest in Maintenance Now
It's important to invest in your HVAC systems. One of the best ways to do this is by investing in maintenance. We know that it might seem early to turn your sights to your home's air conditioner, but it's never too early when it comes to being prepared. We can provide you with the best maintenance around. We even have a premium membership you can enroll in if you're looking for high-quality care around the year. 
Investigate the Rooms Vents
Have you noticed that your home's vents are blocked? It's easy to push your furniture in front of a register during the transitional periods of the year—but please don't do this. Blocked vents decrease the efficiency of your HVAC system and lead to other problems, like damaged ductwork and lower airflow from the other vents. 
Consider Upgrading Your Thermostat
Your home should have a quality thermostat. If you have an outdated digital thermostat or an even older analog thermostat, we suggest getting yourself a new model. Wi-Fi and smart thermostats are some of the best types to consider. They help streamline energy efficiency and give you more power over your home's climate.
Start With a Fresh Filter
We're referring to the filter in your home's air conditioning system, rather than an indoor air quality system. Your air conditioner's filter is important because it keeps the interior of the system clean and able to run. You should equip your home with a fresh air filter at least once every season—and you may need to put in a new filter every month. A clean filter helps an AC run with less stress, and it prevents numerous other HVAC problems.
Factor in Your Indoor Air Quality
Since spring is in the air, it's important to factor in your home's indoor air quality. Allergy season can drag down the quality of your home life. We're available to help out with the proper indoor air quality installation, repair, and maintenance. This includes duct services, air filter and air purifier work, and also care for your dehumidifier. 
Contact Mike Smith Heating & Air Conditioning today to schedule an appointment with our professionals. We're known for our "Professional grade service."