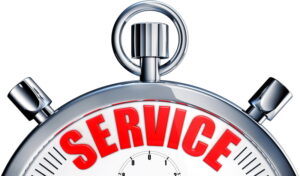 Spring is here and you're probably thinking about getting your air conditioner ready for all that's to come. The trouble arrives when you start scratching your head and wondering what it is you need to do to prepare your air conditioner for warm weather. We want to make it simple for you. The main thing you need to do is prepare your home with air conditioning maintenance in West Monroe, LA. 
Your concerns don't just stop at air conditioning maintenance, it stops at the team that you choose to perform your air conditioning maintenance. You can trust our team members to perform this maintenance because we've worked here since 1987. We're also a family-owned and operated team that cares about the quality of the work we perform. We're ready to work for you.
Why Maintenance Is Important
Let's start off with the importance of your home's maintenance. There's a lot that it offers. Here are a few of the best benefits:
Better Cooling: You can avoid the majority of your problems with maintenance. This is because a professional eye is the best way to eliminate power-reducing problems. It's the easiest way to improve your cooling and make sure that you and all your family members are cool throughout the warm weather seasons. 
Higher Efficiency: Maintenance improves your HVAC system's energy efficiency because it lubricates all the moving parts and spots any potential problems as soon as possible. The higher the efficiency, the more the HVAC system's stress will be reduced and the easier your air conditioner will run. 
Cost Savings: When you improve your air conditioner's efficiency, you're also increasing the likelihood of saving money. This is because you're not wasting any money on inefficiency. 
The Timing of Air Conditioning Maintenance
We want to take a moment to touch on the timing of your air conditioning maintenance. If you're reading this shortly after we post it, then you're just in time. Ideally, you should schedule your maintenance appointment at the top of spring. This is the perfect timing because it's the best way to make sure that your air conditioner is prepared to keep you cool through muggy, West Monroe summer heat all summer long.
Our Maintenance Plan
We want to make sure that every one of our customers out there is safe, comfortable, and happy. It's why we offer two tiers of our plan.
Our Basic Membership
20% discount for any repair work (both labor and material)
Up to two 1″ standard filter replacements per system
Priority response on any breakdowns
Only $16 a month
Our Premium Membership
No extra charges on after-hours or emergency service calls
5% discount on equipment replacement
20% discount for any repair work (both labor and material)
Up to two 1″ standard filter replacements per system
Priority response on any breakdowns
One service call fee is waived per year (if needed)
Be the hero: We will waive the service call fee for your friends, family, and associates that you refer to us.
If you're ready to enroll in our plan, reach out to one of our team members today.
Contact Mike Smith Heating & Air Conditioning, LLC for your air conditioning service. We're known for our "Professional grade service."