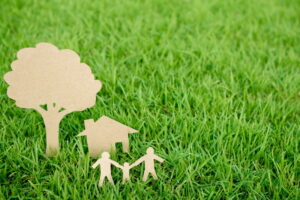 Last time, we talked about the importance of air conditioning maintenance. This is the foundation of any successful air conditioning season. Although this is the right start, there are many other variables that go into having a cool and stress-free spring and summer. Some of these factors include tips and tricks to get the best air conditioning efficiency. This is going to help boost your air conditioning in West Monroe, LA. 
We don't expect you to know everything there is to know about air conditioning efficiency. This is why we're the professionals and you're the homeowner. We're here to help you out today. Below, we've compiled some of the best tips and tricks. If you ever need more extensive work, then we're here for your installation or repairs as well. 
Easy Ways to Boost Your Energy Efficiency
Here are a few simple things you can do to improve your home's energy efficiency this spring season. These tips are good for summer too!
Raise Your Thermostat
One of the best ways to improve your air conditioning service is to raise your setting thermostat by a little. Have you ever heard the phrase "your eyes are bigger than your stomach"? It's one of those sayings that apply to instances where you get a towering plate of food, sit down, eat, and then realize that you're only able to finish half of it. Sometimes we need more in our minds than we actually need. This is why it's a good idea to increase your thermostat by a few degrees. Mild temperatures can still do the job.
Insulate Your Home
You can have the best air conditioner in the world that's properly suited for your home, but it's not going to do you much good without the right insulation. This is because the cool, conditioned air can't stay where you want it to without the right insulation. This is why we're here. If you're not sure if your insulation is up to par, our professionals can help you figure out your potential pain points.
Consider the Placement of Your Outdoor Unit
Is your outdoor unit in a spot that's setting you up for success? If It's outside in the direct sunshine, then the answer is a firm no. We suggest moving your outdoor unit to the shade. It's going to operate with better efficiency here and be able to cool your home off with less strain.
Clear Your Vents
It's important to clear up your home's vents. If you have something sitting in front of any of them, move it away. Your vents should have a free and clear way to blow cool air into your home. Blocking it off is going to decrease the AC's efficiency. 
Stay on Top of Your Filter Changes
We recommend that you change the filter in your air conditioner once every three months or once a season. This is the best way to keep your air conditioner in top condition, avoid repairs, and decrease operating costs. Don't miss out on this simple opportunity to help yourself stay cool. 
Contact Mike Smith Heating & Air Conditioning LLC for your air conditioning needs. We always promise "professional-grade service."