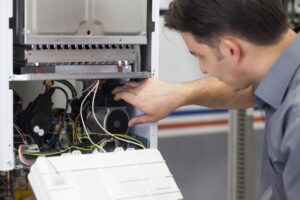 Most people are experts in just one or two areas. Someone might be great at fixing cars but at a loss when it comes to computer problems. Someone might be brilliant at gardening but a terrible cook. No one should feel the need to be an expert at everything. That's what experts are for! When it comes to your own home, you should feel empowered to learn some basics about the systems that keep it running.
While you should always leave the actual repair to the experts, you don't have to stay in the dark about your own heating system. The most important thing to know is when to call in the experts.
How can you tell when your heater is working fine and when it's in dire need of repair? Here are some clues you'll spot if your heater is in trouble.