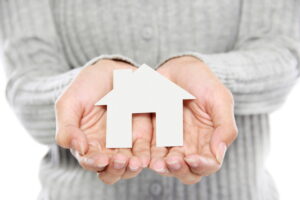 Summer is right around the corner and we're sure that you're excited. While it's exciting to think about the clear skies, warm weather, and summer vacations you might have planned, it's also important to think about the ways that you can prepare your home for the warm weather. This is a time of year when you want to spend time vacationing, but you're eventually going to come back to your humble abode. When you do, it's important that it's cool and efficient. This is something we can help you with because we're well versed in everything air conditioning in West Monroe, LA. Let's talk about the clear signs that you need to contact a professional for your air conditioning repair this season.
These Are AC Issues You Should Address As Soon As Possible
Here are a few problems that you should get in touch with one of our team members about as soon as you can.
Leaks Surrounding the Outside Unit
If you look outside your window and notice a leak coming from your outdoor unit, then it's definitely time for you to schedule an appointment with a professional. Unfortunately, any type of leak that you notice is a problem even if you think it's water. Most of the time the thing leaking is refrigerant. Refrigerant is integral to your home's air conditioning system because it's the part of the system that's responsible for actually cooling off your air. Make sure that you actually address these problems as soon as possible so you're not neglecting your comfort.
Low Airflow
Are you overcompensating when it comes to the way you run your air conditioner this season? You shouldn't be spending more time running your air conditioner this season and you should have to turn your thermostat to freezing temperatures just to get cool. These are problems that stem from low airflow and they can be solved with air conditioning repair.
A Malfunctioning Thermostat
Your thermostat should always be accurate. If you can't count on your thermostat reading to be as accurate as possible, then your efficiency is going to suffer in the process. Make sure you note issues with your thermostat and have a professional solve them as soon as possible.
Loud AC Noises
Have you noticed that there are some loud noises coming from your air conditioner when it runs? These are always going to be bad news. Your air conditioner shouldn't be completely silent, but if it's loud and disruptive, then it's time to get in touch with a professional to iron things out.
Confusing Performance
Are you confused by the way your air conditioner has run this season? This is something that you should address as soon as possible. Confusing things might be short cycling, long cycling, or even issues with the scents that your air conditioner emits. No matter what's going on, our professionals can help you out with this. You should never have to feel confused about the way your air conditioner runs. It should be reliable/
Contact Mike Smith Heating & Air Conditioning, LLC to schedule an appointment with our professionals. We're known for "professional grade service."